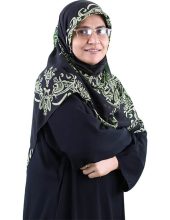 Assistant Professor / Head PIDE School of Social Sciences
I am an enthusiastic and energetic person with ability to learn and adapt quickly to changing circumstances, accepting challenges and tackling them to the best of my abilities. My communication skills enable me to work effectively either on my own or as a part of a team.
Area of Interest:
International Finance, Time Series Econometrics, Applied Econometrics, Applied Microeconomics.
Education:
Ph.D Economics CGPA 3.95/4
Dissertation Title Effects of Global Financial Crisis on Exchange
Rate Dynamics Using Various Theoretical Models:
An Econometric Investigation
Pakistan Institute of Development Economics, Islamabad
(2007-2013)
M.Sc Economics and Finance CGPA 4/4
International Islamic University Islamabad
(2006)
Pakistan Institute of Development Economics
Contribution to PIDE Research
© 2022 Pakistan Institute of Development Economics