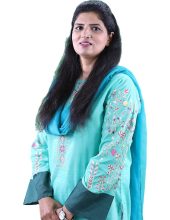 Senior Research Economist
I have extensive policy oriented research and teaching experience at PIDE. My recent work is more focused on taxation, state owned enterprises, transport, logistics, economics of internet, and impact evaluation. I have received research grants through CPEC Centre of Excellence, Research for Social Transformation and advancement (RASTA) and Pakistan Business Council.
I have been associated with University of Cardiff as visiting research fellow on International Research Support Initiative Program. Courses in Macroeconomics is my linkage with the academia. I have also been associated with South Asia Network of Economic Research Institutes (SANEI) and is founding member of CPEC center of Excellence.
Area of Interest
Transport Economics, Impact Evaluation
Pakistan Institute of Development Economics
Contribution to PIDE Research
© 2022 Pakistan Institute of Development Economics