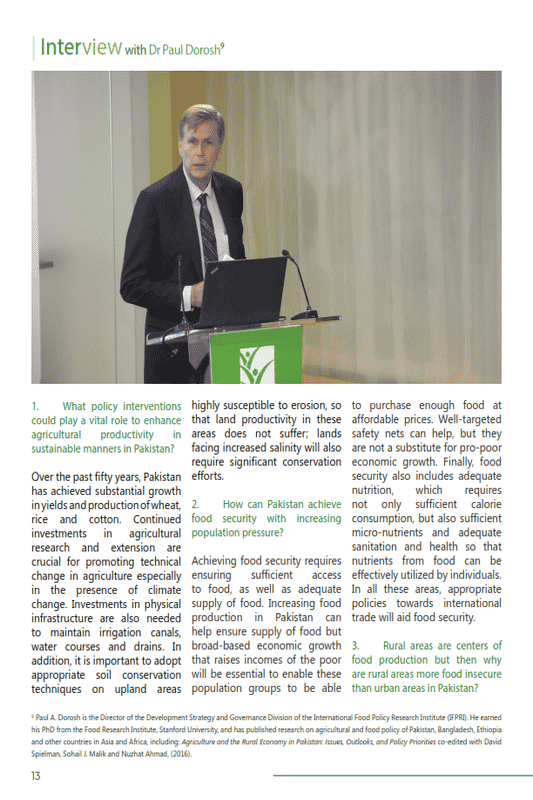 Interview with Dr Paul Dorosh
What policy interventions could play a vital role to enhance agricultural productivity in sustainable manners in Pakistan?
Over the past fifty years, Pakistan has achieved substantial growth in yields and production of wheat, rice and cotton. Continued investments in agricultural research and extension are crucial for promoting technical change in agriculture especially in the presence of climate change. Investments in physical infrastructure are also needed to maintain irrigation canals, water courses and drains. In addition, it is important to adopt appropriate soil conservation techniques on upland areas highly susceptible to erosion, so that land productivity in these areas does not suffer; lands facing increased salinity will also require significant conservation efforts.
© 2023 Pakistan Institute of Development Economics