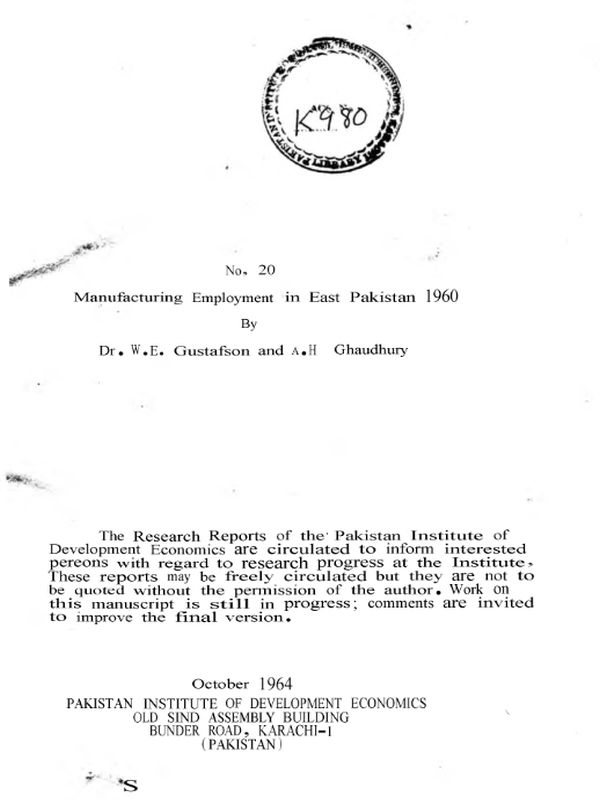 Manufacturing Employment in East Pakistan 1960
This is the first of a series of reports which will be concerned with the evaluation of available statistics on large scale and small scale industry in Pakistan. Our findings in this report indicate two things:
1. Independent data on manufacturing employment from the Inspector of Factories in East Pakistan indicate that the Census of Manufacturing Industries (CMI) coverage of the universe it is intended to cover in East Pakistan is perhaps not too bad, although it is had to be extremely definite on this point.
2. The universe which the CMI intends to cover is too restricted to make sense for many kinds of economic analysis. We also present data by district in East Pakistan on manufacturing employment, both large and small scale.

For Full Text Download PDF
© 2023 Pakistan Institute of Development Economics